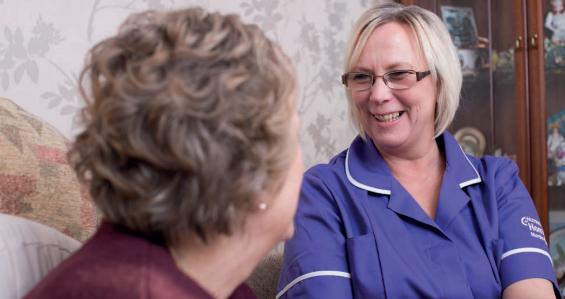 Nutricia – Recruitment Process Outsourcing
Nutricia specialises in the delivery of advanced medical nutrition for the very young, the old and the sick. As well as being the largest specialist nutrition company in Europe – Nutricia is the market leader in the UK.
Having been founded in 1896 in the Netherlands, Nutricia now employ over 5000 people across 34 countries, including the UK and Europe.
Nutricia's mission is to lead the use of advanced medical nutrition in disease management, and in this way to extend and complete Danone's mission to bring health through food to the greatest number. Nutricia has been a specialised division of the international food company Danone since 2007.
The Challenge
Nutricia had plans for future growth and service expansion opportunities which were dependent on the sourcing and on boarding of high quality nursing talent. Due to internal capacity constraints, Nutricia required an outsourced partner to support the development and management of a strong talent pipeline.
At the time, Nutricia were reliant on agency sourcing, which accounted for the majority of hires and that proved detrimental to both the permanent candidate experience and the employer brand.
The Solution
Cohesion have been providing a full end-to-end Recruitment Process solution to Nutricia since 2015, and have worked in partnership to inform their business and provide invaluable market insight and expertise into their recruitment process.
Cohesion's expert Clinical recruiters have been able to assess applicants' values, strengths, behaviours and competencies.
This process then led them to be able to provide Hiring Managers with a shortlist of the most suitable candidates.
Working with HR and Hiring Managers to plan future workforce requirements allowed Nutricia to already have the right candidates in sight when the situation demands them.
Our specialist recruiters have been able to advise and deliver on direct sourcing methods to attract passive top talent.
Cohesion's Relationship with Nutricia
We recently caught up with Kate Angell, Human Resources to get her take on the service they receive from Cohesion:
"The results speak volumes regarding the service that Cohesion provide us here at Nutricia. They are an extension of us and really live our values. They never fail to deliver on promise and work hard to deliver a high quality candidate experience and service to us here at Nutricia. We have complete faith that with Cohesion's unique expertise they will continue to help build a strong talent pipeline for our Nursing Service."
Cohesion have developed a strong relationship throughout the wider business, and provide additional solutions, including: Graduate Recruitment, and experience-hire Medical Recruitment.
Results
Cohesion began by managing Nutricia's talent pool, which later developed into the implementation of a full end-to-end recruitment process.
Previously, all roles were filled by agencies. By March 2017 – only 36% of all roles were filled by agencies.
1 in 2 candidates received offers following the face-to-face interview
96% of candidates attended face-to-face interviews
1 in 6 vacancies are filled by proactive selection of talent pool candidates
The average time-to-hire for Nurse vacancies, since March 2016, has been reduced to 32 days
Nutricia's talent pool is supplemented and managed by specialists at Cohesion, with candidates being contacted at regular touchpoints, and invited to annual Open Days.
Nutricia's HR team work in partnership with Cohesion, providing recommendations and feedback on the recruitment process. This allows Cohesion to monitor performance and make any improvements as necessary. The advice we provide offers visual representations of the key insights from the recruitment process, as well as anecdotal data to provide greater understanding of the statistics.
If you'd like to know more about how Cohesion can help drive change in your business through Outsourcing solutions, then please contact us. We're here to help you reach, engage and retain the best possible candidates for your company.