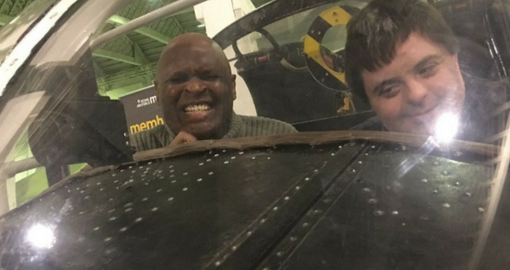 Turning Point – Recruitment Process Outsourcing
Turning Point is a national Health and Social Care provider, providing specialist and integrated services which focus on improving lives and communities across Mental Health, Learning Disability, Substance Misuse, Primary Care, the Criminal Justice System, and Employment.
They were founded in 1964, and have been helping people making a change in their lives ever since.
The Challenge
When Turning Point engaged with Cohesion in 2011, they had outsourced recruitment for a number of years with an alternative provider. However, processes were deemed inconsistent and unsuitable for the needs of their growing business.
Turning Point had no Applicant Tracking System (ATS) or management information. They needed a forward-thinking recruitment partner who was dedicated to the Social Care recruitment industry with knowledge and expertise to deliver a high quality complete recruitment solution.
The Solution
During the five year partnership, Cohesion became a 'one-stop service' for recruiting managers and candidates alike. Vacancies were raised and approved online via our tailored ATS.
Cohesion's specialist social care recruiters assessed applicant's strengths and behaviours as part of a values based assessment process; presenting hiring managers with the most suitable candidates for interviewing. Working to plan future workforce requirements, we housed a dedicated talent pool via the ATS, so that when the opportunity appeared, the right people were already in sight and engaged with the brand.
Initially recruiting for all front-line, management and clinical roles, by 2015 Turning Point had expanded their in-house teams, allowing Cohesion to focus on front-line vacancies. By 2017, Turning Point was ready to in-source recruitment.
Cohesion's Relationship with Turning Point
We caught up with David Evans, Head of Talent Acquisition, Compliance & Onboarding, to get his take on the service Turning Point received:
"Cohesion became a trusted recruitment partner for Turning Point. The sourcing of sound, relevant candidates and the excellent candidate experience they offered really enhanced our employer brand.
I was greatly impressed and appreciative of their proficiency in managing our resourcing needs effectively in a testing marketplace for talent and the warm, enthusiastic manner in which relationships were built and managed effectively at all levels. I would have no hesitation in recommending them as an RPO of choice." 
Results
We revitalised Turning Point's recruitment processes to provide a streamlined experience. Through Cohesion's recruitment knowledge and online system, both the cost and time to hire was significantly reduced, whilst the candidate quality increased.
Recruiting c.800 hires annually, time between application and offer reduced to 14 days.
In our most recent quarterly review, 98% of offers made were accepted by candidates.
Thorough candidate engagement during the process, including interview briefing calls and good luck SMS messaging, facilitated a reduction in no show rates. 81% of candidates booked for interview attended their appointment as arranged.
2 in every 3 candidates interviewed were offered a position or deemed suitably qualified to be placed into the talent pool for future recruitment.
Committed to providing an exceptional recruitment experience for candidates and managers alike, we communicated and engaged with all parties throughout every stage of the recruitment process.