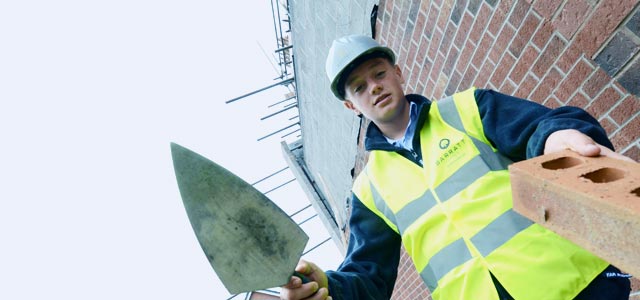 Barratt Developments PLC – Exit Interviews
Barratt Developments – the award-winning National House Builder are recognised for their quality, having been awarded the prestigious '5 Star Housebuilder Award' by the Homebuilders' Federation for 7 years running.
Barratt's vision is to lead the future of housebuilding by putting customers at the heart of everything they do. Their core priorities and principals underpin their business culture in order to achieve this vision.
Barratt are the Nation's largest homebuilder and in 2016 alone, built 17,319 homes across their three main brands, Barratt Homes, David Wilson Homes and Barratt London.
Our Objectives
Barratt Developments had previously struggled with consistently communicating with and gaining feedback from their leavers. They had an internal process for completing a manual paper-based exit interview – the process was thorough but time-consuming, and the quality of feedback varied greatly.
Business leaders placed a high value on the data obtained from these interviews; Barratt sought the expertise of Cohesion to improve the current process and the reports produced to be shared with the business.
Previously, with the in-house Exit Interview system – Barratt were speaking to less than 40% of their leavers. Since the introduction of Cohesion, feedback has been gained consistently from an average of 70% of leavers.
The Partnership
Cohesion started working with Barratt Developments in October 2013, and has since worked in partnership to inform their business and provide invaluable feedback on their employee turnover and employer brand.
Cohesion replicated their original exit questionnaire, and rolled out a telephone-based version to all new leavers in the business, using experienced interviewers to capture leaver feedback. Detailed analytics are produced quarterly.
These reports have been designed in collaboration with the Barratt HR team, making them suitable to be shared at board level. All the leaver feedback is stored on a secure cloud­ based system and can be accessed by Barratt HR in real time, this allows for immediate ad hoc reporting. To date, Cohesion have conducted exit interviews with 1400 leavers.
Cohesion's Relationship with Barratt Developments
We, at Cohesion, recently caught up with Head of Talent Management, Andy George, to get his take on the service he receives from Cohesion:
'The team at Cohesion work with us in a consultative way to adapt and change the exit interview programme and reporting to meet our changing needs. The executive summary and reports we receive give real insights into our employee turnover at a high level but also at a regional level. Cohesion deliver a consistent service and look for ways to update and continually improve their service, I would certainly recommend their services to anyone looking for an out-sourced exit interview solution."
Added Value
Cohesion's skilled interviewers conducting the calls are able to gain truthful and really detailed feedback.
Cohesion offer lots of flexibility in the timeslots available for Exit interview calls, this then increases the completion rate and so in turn the quality of the data is high.
The comprehensive suite of reports breaks down the data by region, division, department and job role, allowing Barratt Developments to spotlight areas of their business they wish to focus on.
The quarterly reports also include in-depth analysis and industry comparison information which provides the HR team with current data and allows trends to be tracked over time.
Regular consultations and reviews have ensured that the questionnaire and the reporting have remained relevant.
One key success was identifying the many leavers who would consider returning to Barratt in the future. Data is captured from those who would return to Barratt, and this information is shared with the recruitment team on a monthly basis to be added to their talent bank.